Target Audience: creatives with limited technological skills
Content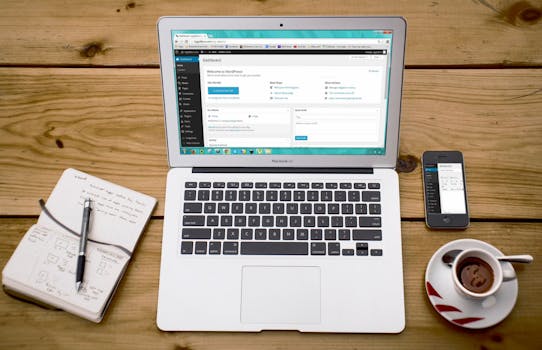 * ~ *
Introduction
There comes a point when a writer needs a website to promote and showcase their writing. For my purposes I don't need anything fancy like a shop front or forums, just need something easy on the eye and little maintenance. My IT skills are self-trained by searching Dr. Google or watching YouTube. In other words, with time, effort, and loss of my sanity, I can nut shit out. Over the years I have used free blog accounts, paid WordPress.com blog upgrade, and self-hosted.
Free Blogging Accounts
Like most people, my first blogs were free accounts. Free accounts are great for dipping toes and learning the basics; have a play, you can break anything, get bored, let the blog go dormant. Yes, I have a few of those. While free blogging accounts are fantastic, not all are made equal. Two of the biggest platforms are Blogger (by Google) and WordPress.com.
In my experience, Blogger is easier to use than WordPress, but WordPress offers more design choices (not to mention paid upgrades) and a stronger social media element. On the other hand, Blogger lets users map their personal domain for free. Pretty freaking fantastic! What can I say? I'm a tightarse. However, there is a tradeoff, beside the lack of user options, I have trouble commenting on Blogger pages; mobile devices aren't friendly and occasionally there are issues with desktops, comments don't send (something to do with the 'are you a robot' security thing). Ugh. I digress.
The issue with the free platforms is most don't offer room to grow and exporting turns into a nightmare. The safest option is starting with WordPress.com, upgrading isn't an issue, there are two options; the easiest is do nothing and upgrade to a paid account or the site can be exported and uploaded to a self-hosted account (even comments can be transferred). Export options for writing are always my top concern, losing work stings. We've all been there.
It took my blonde brain a while to wrap my head around this, so I'm going to clarify – there are two types of WordPress (created by the same team);
WordPress.com: the website with free and paid subscription options
WordPress.org: the version of WordPress installed on self-hosting sites
My current flash fiction blog tannille.com started out as a free WordPress.com blog. I wanted a domain name and felt it was time to start sharing my stories on a more serious level. Consensus on the internet recommended self-hosting for those in my situation. More control and freedom. Technological stuff comes easy enough to me, transferring from free WordPress.com to self-hosted WordPress.org is a non-issue. The working interface is identical, making use a breeze. WordPress.com is WordPress.org on training wheels. This is why I don't recommend Blogger blogging service (or any other) except WordPress. There is room to grow with WordPress and WordPress is extremely popular and professional.
Free vs Paid WordPress.com 
Online, there are many articles that compare the free WordPress.com to self-hosting. The comparison is a no brainer; if you want a domain and be more professional, self-host. The real comparison, in my opinion, is the paid upgraded WordPress.com vs self-hosting. Paid versions of WordPress.com are superior over the free and provide any of the same advantages as self-hosting. A WordPress.com upgrade is worth considering.
The Gains WordPress Premium Offers;
Domain name
Advert removal
Advert revenue option
PayPal link
More themes & customisations
More storage
Email and live chat support
Subscriber only content for your fans
Google Analytics integration
WordPress.com offers high end packages for businesses, well beyond my needs and not on my radar. The business upgrade might be worthwhile for online businesses that require top end functions, like a shop front, but it doesn't come cheap.
Premium WordPress.com vs Self-hosting
All the bloggers I read on the topic recommended self-hosting options because, in short, free blogs suck in the long run and never good to start a business with them due to limitations. In my experience, the self-hosting option holds a number of key advantages over WordPress.com (paid or free);
Self-hosting deals are a better bang for the buck, especially for multiple websites (there may be hidden costs depending on the provider, such as security)
Control over designs and plugins (so many options!)
Your web site can't be terminated because you own it (although if you're not posting anything controversial you should be fine, WordPress.com wants your money)
No WordPress.com branding (the logo is minimal on blogs – still it's BS)
SEO control aka Google ranking stuff
Free domain email (I can only speak for name NameCheap)
The ability to control permalink formatting (WordPress.com places the date in the URL of each blog post)
Despite all the advantages self-hosting provided, after six months in the love affair died and I returned to WordPress.com to blog.
The pitfalls when self-hosting;
Spam went mental. Security felt lacking. It drove me mad. WordPress.com handles spam.
Time consuming. Honestly, I rather spend my time writing or working on a new project than dealing with technical issues and muttering four-letter words. There always seemed to be a hiccup that needed attention. WordPress.com just works. You can't break a WordPress.com.
No traffic. Ok, so this could have been due to the nature of my blog. Who Googles for flash fiction stories from unknown writers? The site felt like a graveyard. Mojo lost. WordPress.com is more akin to social media with an inbuilt community. The community is out of reach for self-hosted blogs.
Conclusion
As of early 2020, my blog uses WordPress.com premium. It provides everything I need (as mentioned above, comparing paid vs free) and I'm as happy as a pig in mud. Smooth usage. Random people are following the site and the social element is fantastic.
Later on, there might be some plug-ins I'm missing out on, but the platform does offer a decent amount of widgets to fill the gaps. Besides, there is always the business upgrade that allows plug-ins.
On a final note, WordPress.com is a huge company with many servers, therefore blogs should always be online. If I chose to go back to self-hosting, transferring is just an export away.
At the end of the day, there is no right or wrong choice, self-hosting is a fantastic option for many, but for those of us who only need basics, lack skill, want an inbuilt community or prefer less work, WordPress.com is the solution. Free, paid or self-host, WordPress is arguably the best blogging platform.
Bonus: Cost Tips
Every other month, WordPress.com emails out coupon codes, usually 20% off (sign up for a free account and wait)
A WordPress.com 2 year subscription is a bit cheaper than the month/year options
NameCheap is a great retailer for domains; cheap and hides your personal information from the public database for free. WordPress.com sells domains, and it's the easiest option, no technical stuff, but if the site needs to move to self-hosting, it might be difficult transferring the domain (it can be done).
---
---
Categories: blogging, Technology